A simple and revolutionary tool to ground swinging feet.
With feet on the ground, bodies and minds settle down.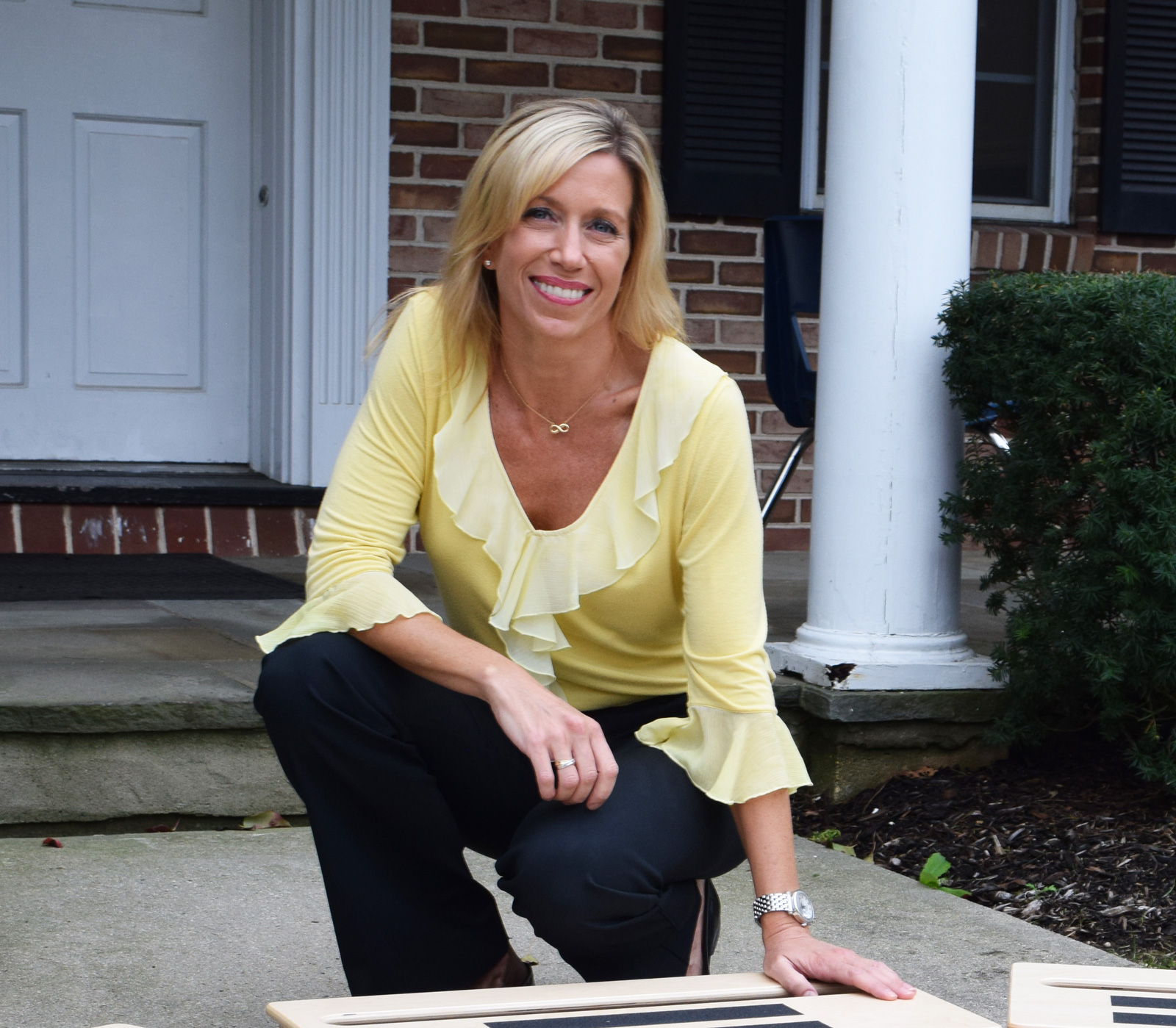 Dr. Elizabeth A. Perlstein, MA PT, DPT is the founder of EAP Enterprises, LLC, and is a Physical Therapist who has been practicing for more than 20 years. Throughout her career, she has worked in an array of healthcare settings that have enabled her to develop a deeper understanding of how the nuances of anatomical correctness greatly affect the potential for success or failure in instances of children with disabilities.
One small change can create a chain reaction that corrects numerous issues relating to neuromuscular and musculoskeletal disorders that inhibit the learning process. By eliminating the physical distractions that impede the learning process, students are set up to perform optimally.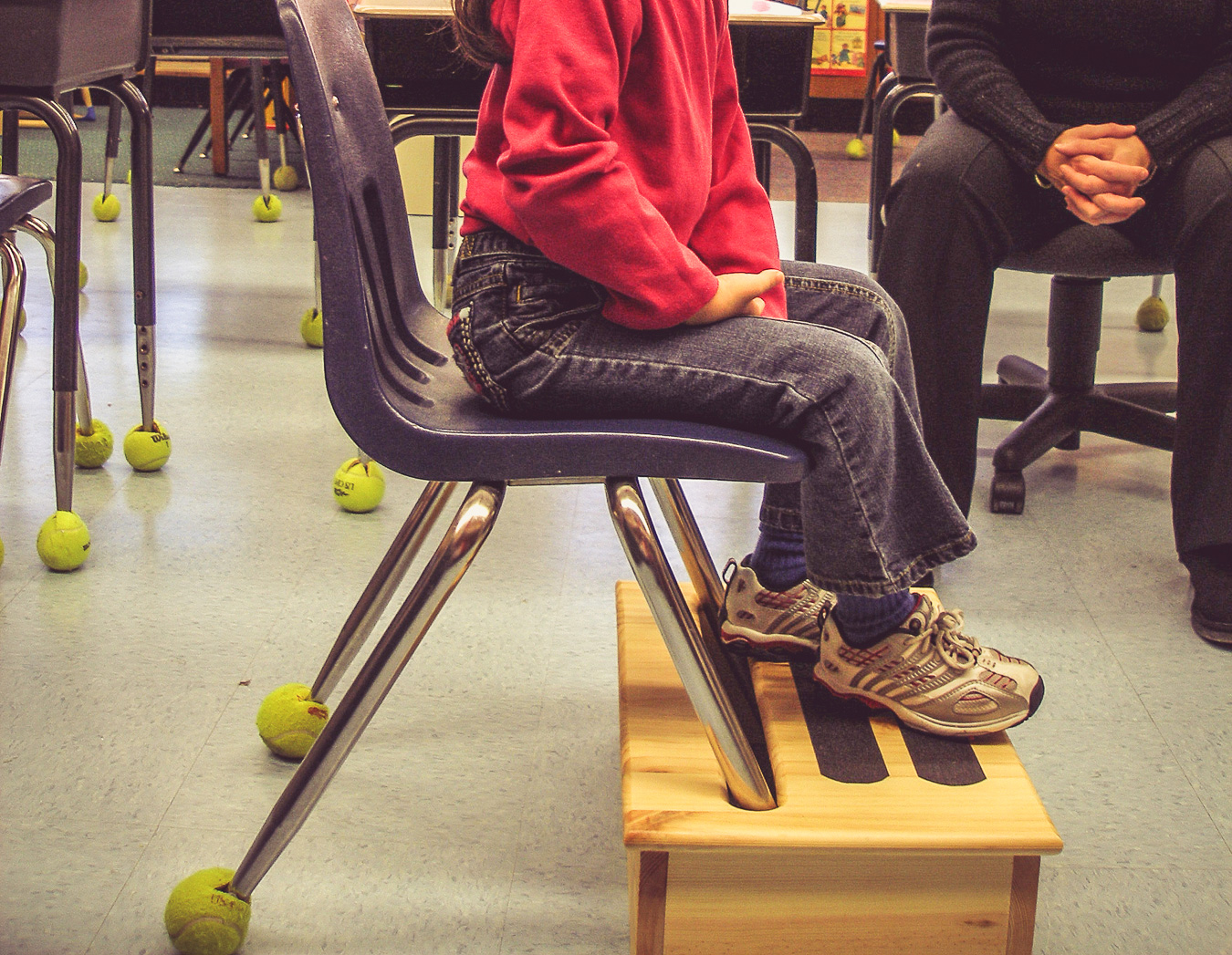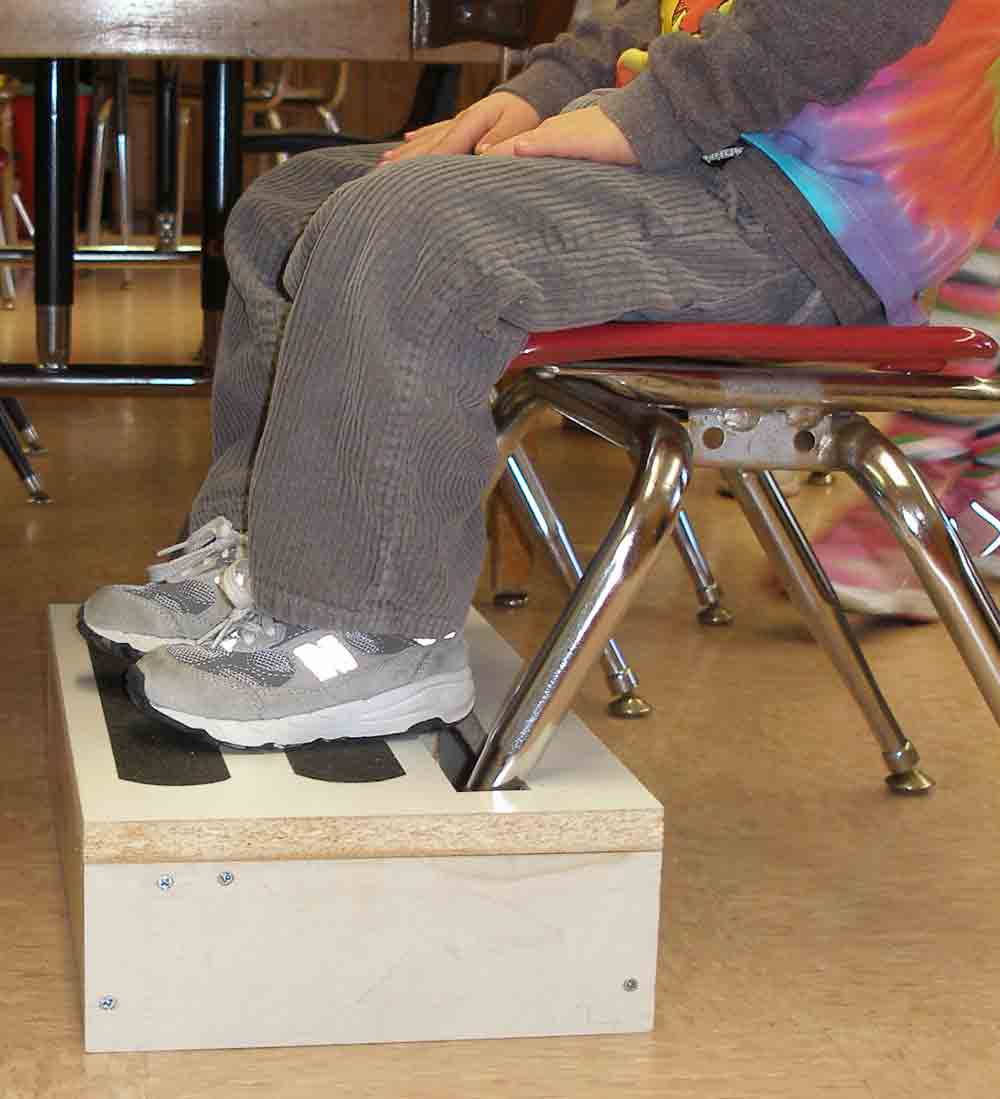 The JettStep has helped facilitate increased posture and stability for students working on table top fine motor tasks, writing activities and visual tasks. Having a solid point of contact provides the base of support needed for my school-based occupational therapy clients. It is very versatile and easy to use. I keep one handy for use with my students in my O.T. room.
Peter Gillen
Sitting with proper posture provides increased facial symmetry that allows for proper alignment of speech articulators, as well as providing increased breath support. The JettStep has been a great item to have in my Speech Therapy room. I do not have a lot of room, nor do I have different sized chairs to fit the various heights of my students, so the JettStep has been an enormous help to me!
Anna K.
I am a special education teacher using the JettStep in my classroom. The JettStep enables the student to sit quietly without dangling or swinging their feet, causing them to be more focused on my lessons. The step can be easily cleaned and is easily moved within the classroom.
Carol M.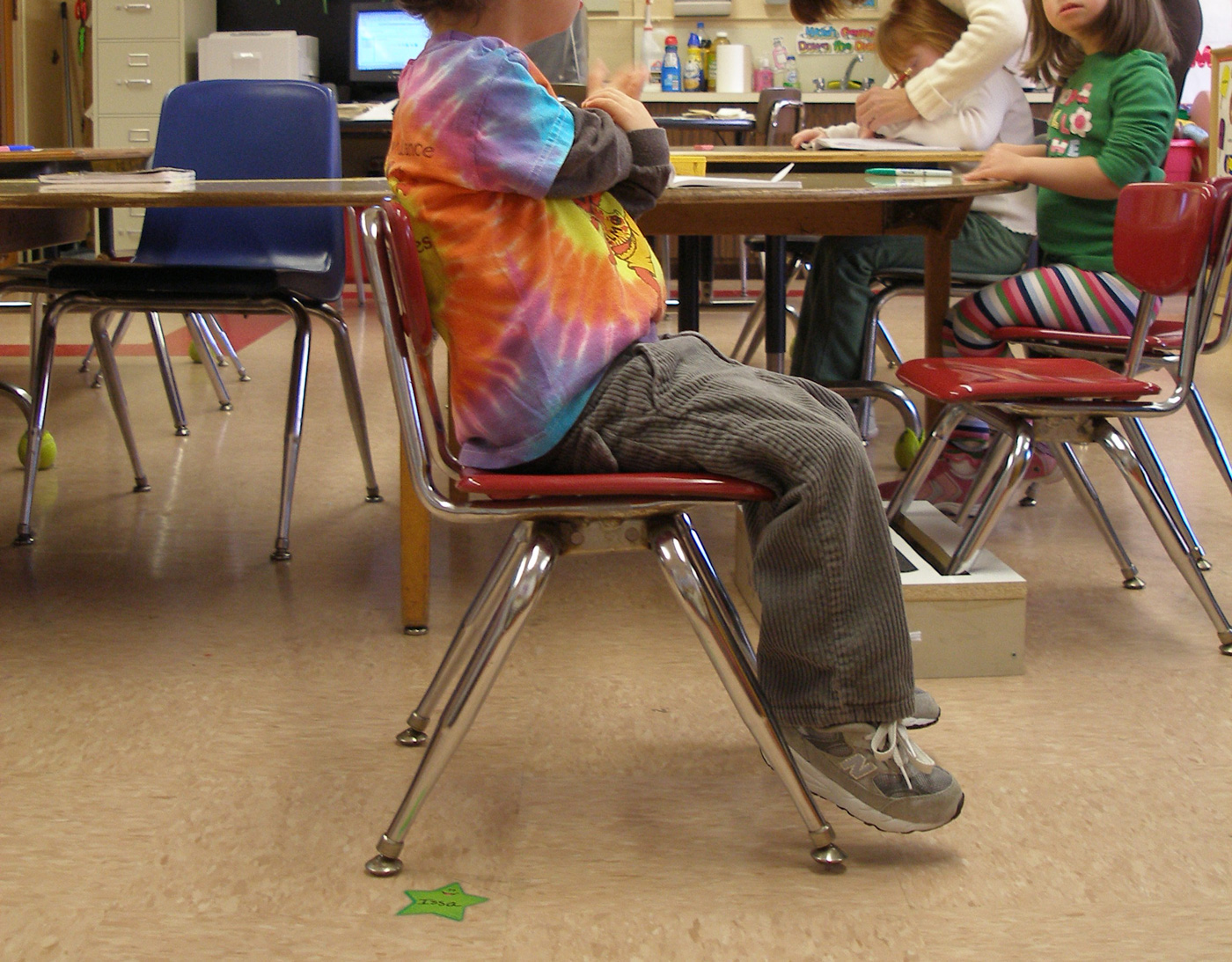 The JettStep was designed for a student who was distracted throughout class by his dangling feet. He would fall out of his chair or kick away a traditional footrest or phone book.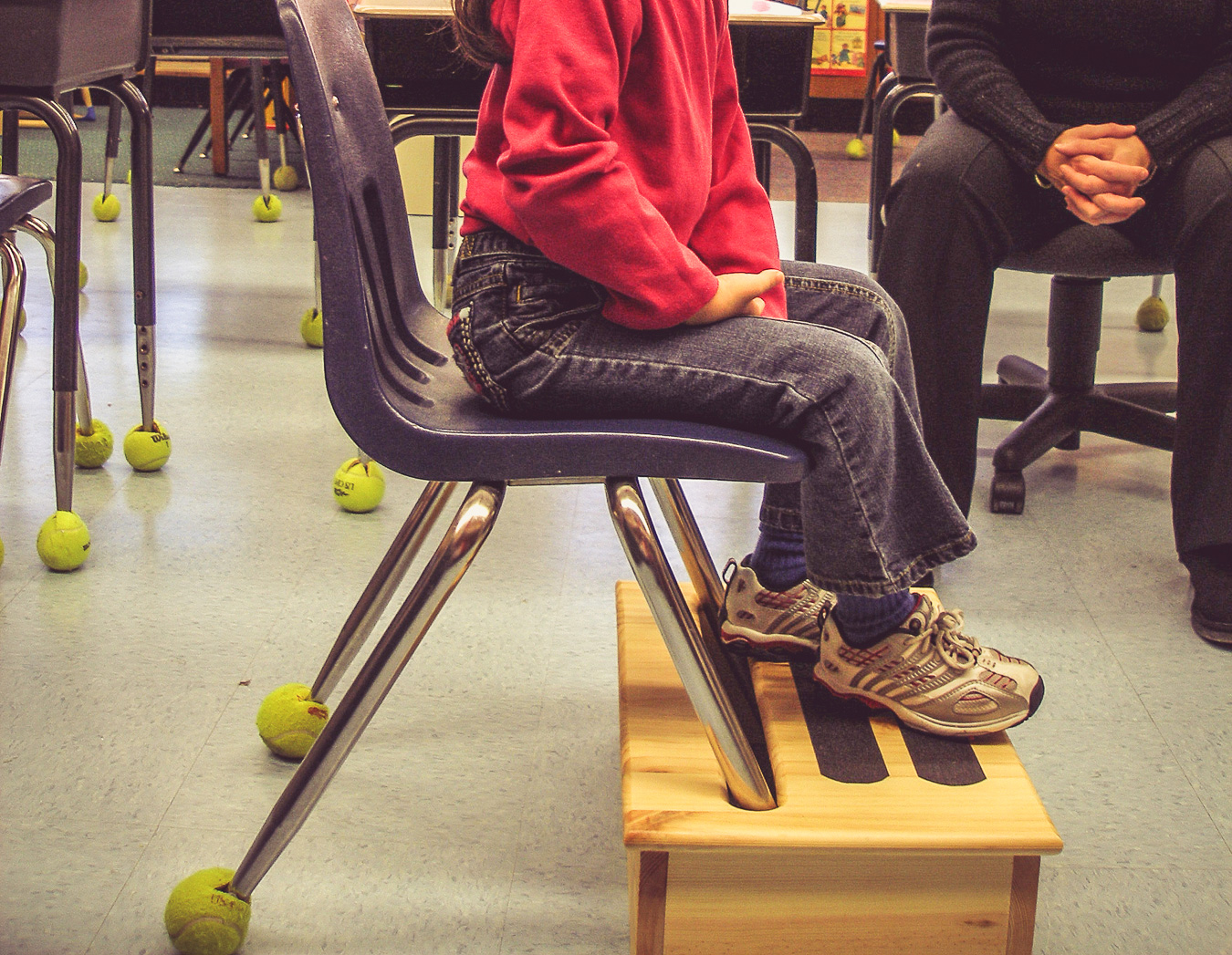 With JettStep, this student is more attentive, has erect posture and exhibits good positioning of her ankles, knees, and hips.